Christian Editing Services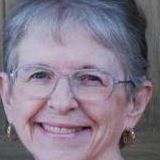 Karen Burkett
Perhaps you have written a book and it's ready for editing . . . or you want to write a book but need some help . . . or you have a story to tell but want someone to write it for you . . .
Karen Burkett, webmaster of Find Christian Links, heads a team of Christian professionals at Christian Editing Services who are ready to help you.Visit
Christian Editing Services
to learn more.
Editing ~ Coaching ~ Proofreading ~ Ghostwriting ~ Cover Design ~ Page Formatting ~ Ebooks ~ Social Media Marketing
---