Find Help If You . . . Have Had an Abortion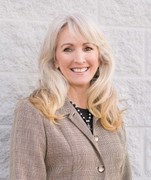 "Our
mission
is to reach men and women who are suffering in silence after an abortion. Our
passion
is to help men and women reclaim and restore their peace of mind and self-worth.
"
SaveOne
will give you the necessary tools to assist in rebuilding your life. We offer help through group study, one-on-one help, or answering questions and giving encouragement through self-study. Together we can find the answers to the questions you may have. We will help you gain control of your stray emotions, free yourself of guilt, find your source of courage, renew your mind, experience how far God's grace truly extends, and much more. You can begin again! You will learn how to overcome depression, anger, denial, and guilt while being provided hope for a new beginning."
Find a
SaveOne Chapter
near you.
---
---
Cradle My Heart


Sharing her story and the stories of ten other women, author and experienced broadcaster Kim Ketola reveals that God's love is not a casualty of the abortive process.
She understands the pain of abortion because she has been there. Writing from her own experience, Kim Ketola sheds light on one of the darkest and most neglected personal issues of our time: the widespread need for healing and spiritual recovery after abortion. "After abortion brought the worst trouble into my life I had ever known," writes Ketola, "I just couldn't see my way free to believe in God's love." But Kim did find healing and hope in Jesus.
Now, sharing her story and the stories of ten other women, In Cradle My Heart, she shows how you can . . .
Face yourself ~ Face God ~ Discover what the Bible says about abortion ~ Overcome shame
Forgive and be forgiven ~ Repent and accept God's love ~ Stop worrying over heaven and hell
Grieve and find an end to sorrow ~ Regain confidence to serve ~ Give of yourself
Kim hosts Cradle My Heart Radio, which is designed to answer the many spiritual questions raised by the abortion choice. Visit her websites to learn more:
KimKetola.com
and
CradleMyHeart
.org.
---
---
Find more help here . . .

Hope After Abortion
. It's normal to grieve a pregnancy loss, including the loss of a child by abortion. It can form a hole in one's heart, a hole so deep that sometimes it seems nothing can fill the emptiness. If you are hurting because of abortion, we invite you to begin this journey. Visit this site for more information.
National Helpline for Abortion Recovery.
You Are Not Alone! Our trained phone consultants have experienced the pain of abortion and are ready to help you with your abortion recovery healing process.
The National Memorial for the Unborn
. This memorial, located in Chattanooga, Tennessee, is dedicated to healing generations of pain associated with the loss of aborted children.
Rachel's Vineyard
. Rachel's Vineyard is a safe place to renew, rebuild and redeem hearts broken by abortion. Weekend retreats offer you a supportive, confidential and non-judgmental environment where women and men can express, release and reconcile painful post-abortive emotions to begin the process of restoration, renewal and healing.